Hud & Kropp > Kropp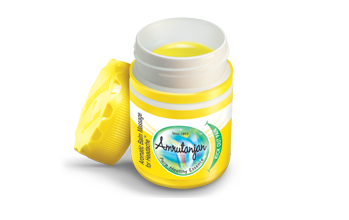 Art.nr: SC02
Aromatisk Balsam Massage för Huvudvärk
Gentle massage av Aromatic Balm på pannan är omedelbar botemedel mot huvudvärk.
Tillverkad av blandning av naturens rena, pålitliga extrakter med vetenskaplig forskning för att få fram djup åtgärd som inte har några biverkningar.
10ml
Aromatisk Balm från Amrutanjan / Indien
Pris:
56.00 SEK
(Exkl.moms)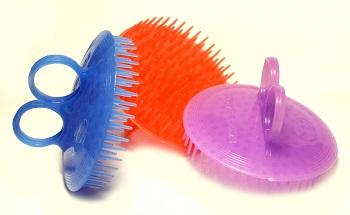 Art.nr: SC03
Hårbottenmassage borste
Massage borste idealisk för skonsam hårbottenmassage under
schamponering och smidig distribution av vård produkt i håret.
Pris:
36.00 SEK
(Exkl.moms)

Art.nr: SC05

Krack- Häl Reparations kräm

Krack är en ayurvedisk antiseptisk kräm med helande kraft av 7 örter lindrar svårt skadade och spruckna hälar, nariga händer, sprickor och kylskador.
Snabbt absorberas in i huden, lindrar obehag, hjälper till att förhindra infektion.
Lämplig för känslig hud.
Applicera 2-3 gånger dagligen på ren och torr hud. Når huden är återställd, fortsätt att använda vid behov, för att bibehålla tillstnd.

Beprövad-det fungerar!
25g


Alternativ
Pris/stk
Pris/stk
Pris/stk
Ant.
1 stk
3+
6+
Krack
88.00
76.00
68.00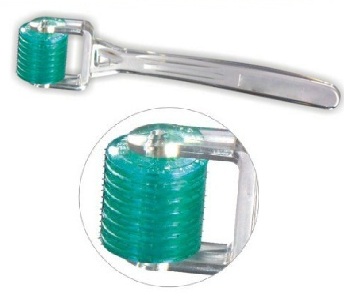 Art.nr: SC01
Derma Roller Micro Needle
The micro needle therapy works on the stimulation of new collagen fibers as well as other vital skin cells with minimally invasive.
This model has 192 needles which delicately puncture the dermis of the skin and creates a large number of micro-channels in short period of time. This damage begins the release of growth factors which stimulate collagen production.
Whilst the healing process begins immediately after rolling, results continue to develop while regular using Derma Roller. It can be used by both men and women and is designed to achieve numerous results:
* Smoothing fine lines and wrinkles, pores size reduction.
* Improving the appearance of scars (including acne scars)
* Improving the appearance of stretch marks/striate/cellulite.
* Improving skin texture as a result of firmer and more lifted skin.
* Treating alopecia (hair loss) for both men and women.
* Hyper Pigmentation Treatment
Needles material: surgical stainless steel 0.30mm
Sterile. For personal use only. For home use.
Use daily for 2-3 minutes.
1 Roller/ package
Pris:
300.00 SEK
(Exkl.moms)

BACK TO TOP